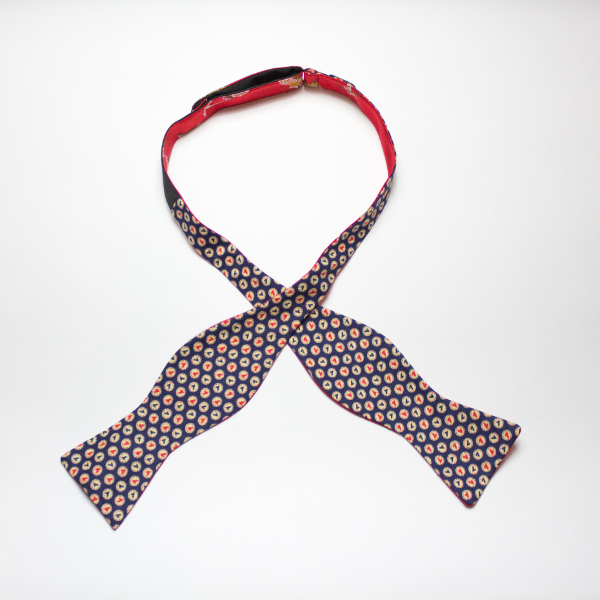 A Valentine's Day gift for the man in your life – Grand Bassa Bow Tie by Kruwear
Valentine's Day 2016 is coming soon – Sunday, February 14th. The time is now to get that romantic gift for the significant other in your life.
A Kruwear bow tie can pull together a man's style year round. All the more reasons why we recommend picking him up a Kruwear Grand Bassa bow tie. A man who wears a bow tie exudes class and sophistication. He is a man who is not afraid to occasionally step outside his comfort zone and be daring.
Grand Bassa is a reversible self-tie bow tie from Kruwear's "Sarah Redd Collection". It is made of Oriental silk brocade fabric and cotton. A limited edition, only ten Grand Bassa were made.
This purchase is eligible for FREE Standard Shipping on U.S. orders