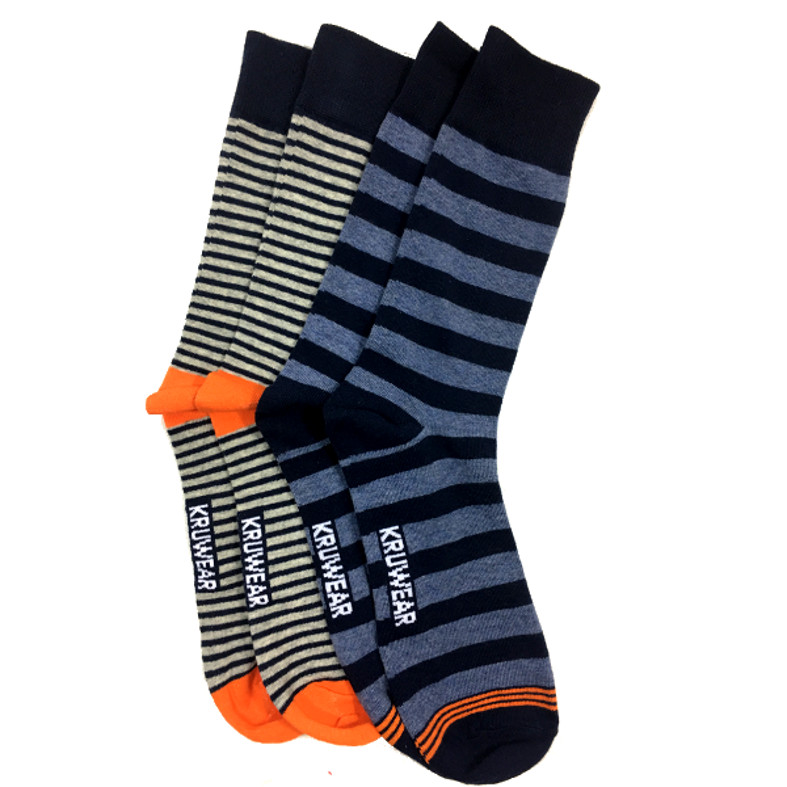 Kruwear Launches Men's Sock Line: KruSocks
Kruwear has launched its first ever men's sock line KruSocks Collection. Why socks? According to Charles Mombo, Kruwear's founder, "Socks are something I've always been passionate about. Besides, socks compliment our men's clothing brand."
In addition to working with the design team, Kruwear is still learning the ins and outs of the socks business and will be adding more conservative, bold and colorful socks in the near future.
The specs of the initial socks are:
Size: One-Size
Stylist Note: Men's Shoe Size 7 – 12
Color: Navy Blue/Light Grey Striped Socks
Material: 78% Cotton, 20% Nylon, 2% Spandex
Fabric Care: Imported, Machine Washable
Toe: Hand-Sewn Stitches