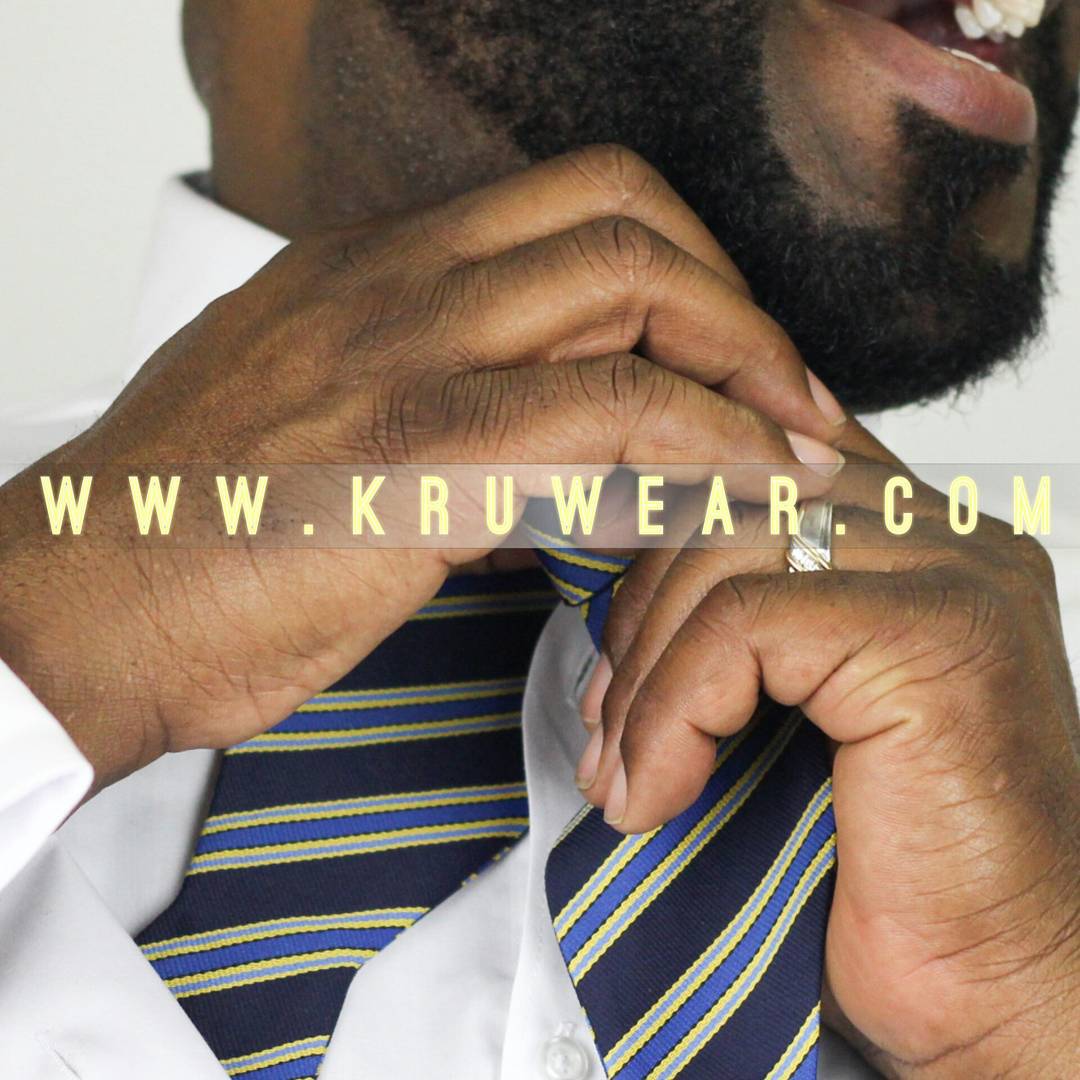 Kruwear Inc. was crafted from a passion and devotion to provide uniquely designed fashion selections. Made with love in the "Windy City", the City of Chicago, the company's name originates from the Kru Tribe of Liberia, West Africa, where the founder Charles Mombo spent his childhood years.
Despite taking sewing classes at JoAnn Fabrics, Charles doesn't consider himself a traditional fashion designer. With an instant hit and a high demand for his bow ties, he had to outsource in order to meet demands. He holds a B.S. in Computer Science, a Master of Science in Management Information Systems (MSMIS) with a concentration in E-Commerce, and a Master in Business Administration (MBA). He is an Adjunct Professor with a focus in Business and Computer Information Systems classes and is also an Information Technology Manager at a government agency.
The question arises as to why anyone would introduce a bow tie brand when the market is already flooded. Charles began observing the trends in bow ties, the popularity and the styles and realized there was simply the same standard drab colors; brown, grey and black.
Since accessorizing has historically been referenced to women's fashion lines, Charles sought to take menswear to a new level. Charles has commented that:
"Kruwear was created out of a desire to create beautiful bow ties by going outside the typical boundaries with an influx of colors, patterns, designs and customizations for everyday menswear. The days of wearing bow ties for a special occasion are over, and style now dictates a transformation to incorporating bow ties into daily wear."
The Kruwear team thoughtfully pays attention to texture as well as color with fabric selections available in silk, denim, chambray, cotton, and leather.
  Kruwear bow ties are hand-sewn, ready to be worn and are adjustable with a metal clasp on the back. Charles believes in supporting local business and hand selects all fabrics from Chicago-area fabric stores.
It is this proactive approach in the fashion industry that has led Kruwear to become an established name. Kruwear invites you to #JoinTheKru and take on the challenge to revamp your look and introduce new designs and colors not just into your wardrobe, but your life.   
Contact: