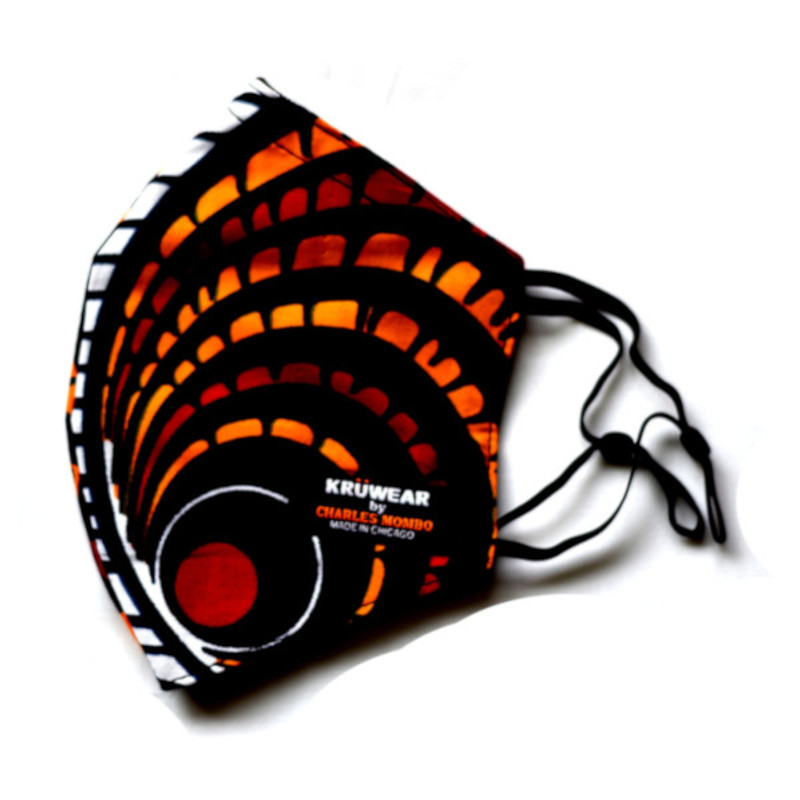 Kruwear's limited produced, comfortable, breathable, reusable and washable cotton African Prints "one-size fits most" unisex adult face mask comes with filter pocket, anti-fog nose bridge slot and adjustable ear straps or stretch elastic ear loop for perfect fit. Our mask are strategically designed to wrap around the nose, mouth and face.
Each Face Mask is shipped with a premium quality bendable aluminum nose wire with adhesive for the nose bridge slot and one activated charcoal PM2.5 filter. The nose wire is inserted through the opening of the filter pocket.
Due to the fabric print pattern and the cutting of the fabric, no two mask from the same fabric will be identical.
The dimensions of our adult mask:
Heights: 6.5 " (nose to chin)
Width: 9.0″ (cheek to cheek)
Return:
Due to COVID-19 concerns, face masks can't be returned – All sales are final.
Do remember to order the activated charcoal PM2.5 filters at $20 for 10 pieces. Our High-quality adult face masks are handmade Made in Chicago.
Be safe while looking fashionable, order one NOW: www.kruwear.com