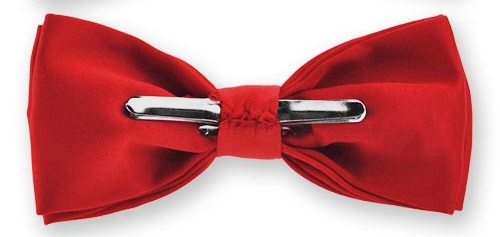 Clip-On Bow Tie, Pre-Tied Bow Tie and Self-Tie Bow Tie – What's your favorite?
The Clip-On Bow Tie
The clip-on bow tie. This type of bow tie has a pre-tied bow with a metal clasp on the back that hooks directly onto the collar of a shirt. These are recommended for young children or infants, as these look too youthful on a grown man.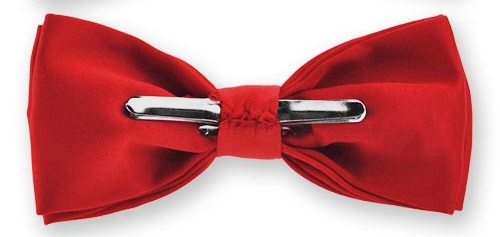 The Pre-Tied Bow Tie
The pre-tied bow tie is attached to an adjustable neck strap. It has a pre-tied bow. This style is easy to size and can be worn in a matter of seconds. One disadvantage of the pre-tied bow tie is that it can look stiff and almost too-perfect. Any bow tie aficionado knows that a pre-tied bow will never have the same dimension or character as a self tie. While we recommend the self tie bow as the everyone wear, a pre-tied can be a great starting point for a newbie or adolescent.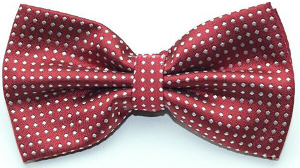 The Self-Tie Bow Tie
The classic type of bow tie is the self-tie bow tie, also known as the "self-tie", "tie-it-yourself", or "freestyle" bow tie. "Self-tie" means that it comes untied and you tie it yourself. Once tied, the natural form and slight asymmetry of the self tie shows charm and quirkiness that a pre-tied bow tie can never match. Although it will never have the precise look of a pre-tied model, it helps you stand out from the sea of cookie-cutter bows.
By the way, who doesn't like that George Clooney-esque look. At the end of the day, you pull off that sexy look consisting of an untied bow tie casually draped around an unbuttoned formal shirt.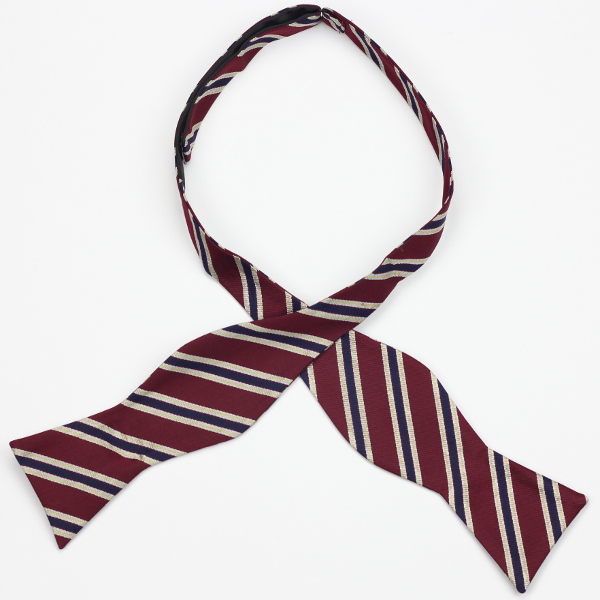 Some menswear experts are saying that men should NEVER wear a clip-on bow tie. As a matter of fact, if you don't have training wheels on your bike, you shouldn't have a clip-on bow tie, no matter how beautiful the material!