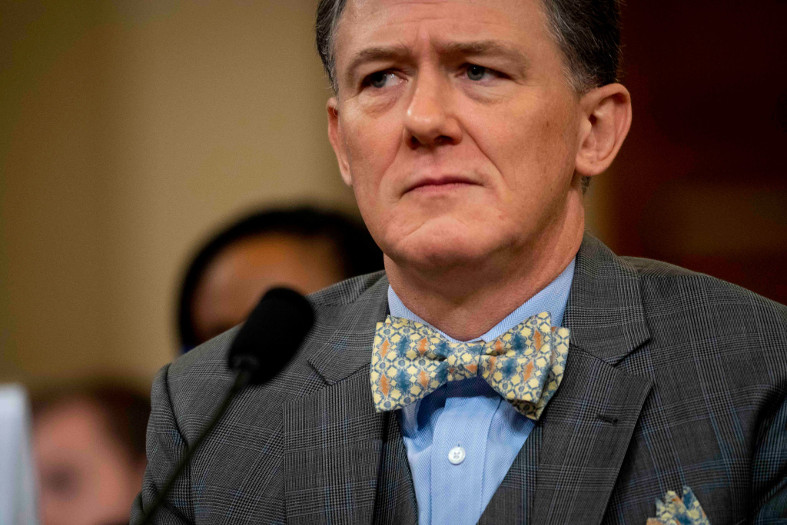 It's said that wearing a bow tie shows that the wearer is a smart person. It's also said that the ability to correctly tie a bow proves that the individual is intelligent enough to understand the steps and repeat them.

During the first day of the impeachment hearing, George Kent didn't only appear smart and intelligent; but, he also looked distinguished with his self-tied bow tie.

Before the impeachment hearing, Kent was literally unknown. So, who is he? George Kent is the Deputy Assistant Secretary of State for European and Eurasian affairs. According to Vox, Kent "has largely stayed out of press and public awareness."
For us at Kruwear, Kent will go down in history as the guy who wore a bow tie on the first day of the impeachment hearing.