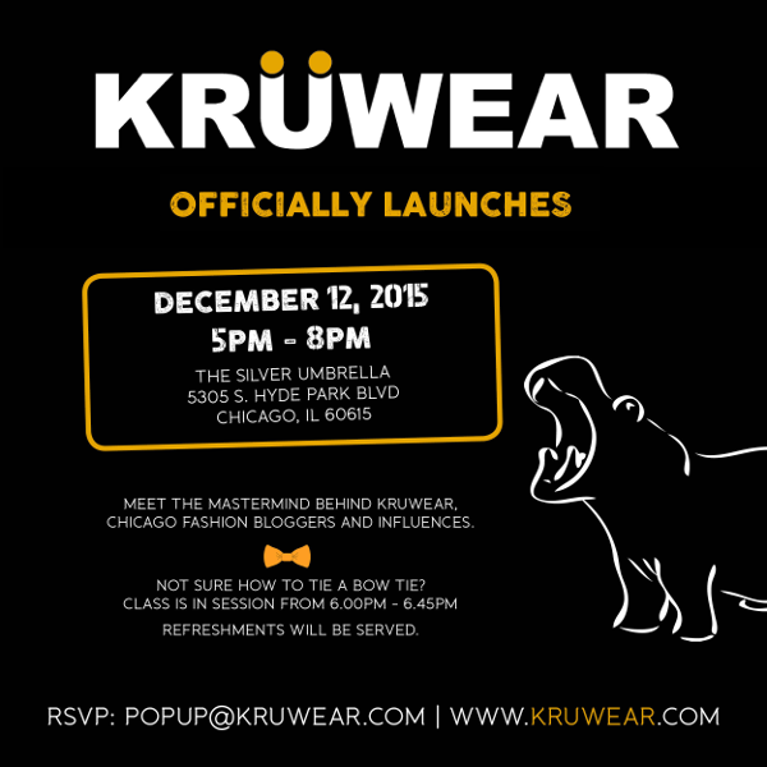 Kruwear menswear could be your new favorite brand
Kruwear is slighted to launch its first menswear collection, which should instantly find a place on most men's wishlists, says Victoria Schindler, a Chicago-based fashion blogger.
As with its female customers, the new collection is aimed at buyer who has an eye for men's fashion an style but is not a slave to fashion. The fabrics are good quality and the price point is mid-level.
"Join The Kru" for Kruwear's official launch event at:
The Silver Umbrella
5305 S. Hyde Park Avenue
Chicago, IL. 60615
Time:
December 12, 2015
5pm – 8pm
Not sure how to tie self-tie bow tie? Class is in session from 6:00pm – 6:45pm
Refreshment will be served!
RSVP: popup@kruwear.com
www.kruwear.com
Facebook | Instagram | Twitter