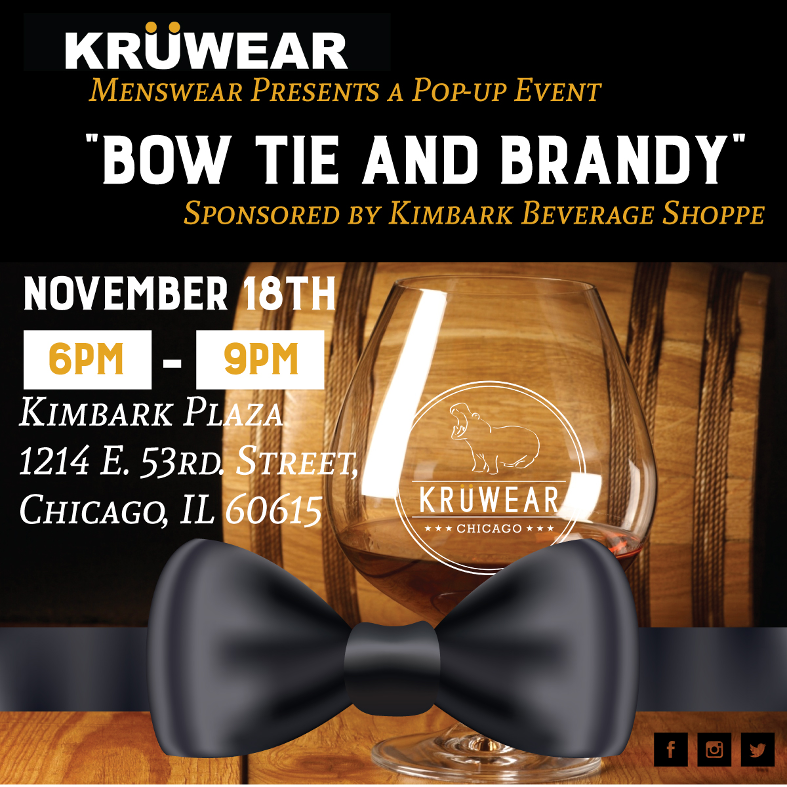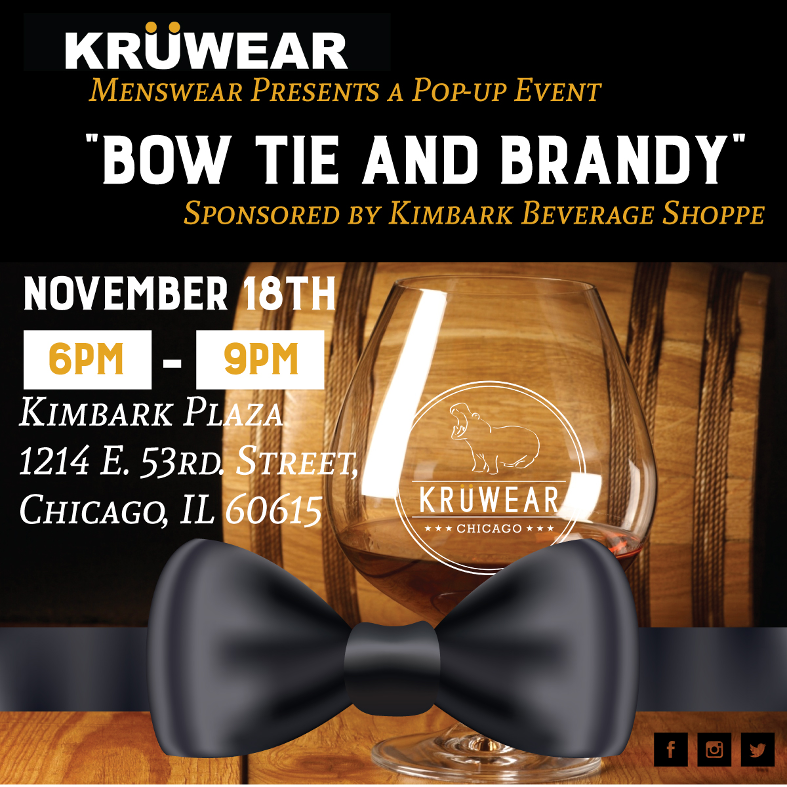 Kruwear, a Chicago-based menswear company is hosting a "Bow Tie and Brandy" pop-up event at the Kimbark Beverage Shoppe located at 1214 E. 53rd Street on Friday, November 18th from 6:00pm to 9:00pm. You may make your purchase at kruwear.com/shop
Come and let's mingle, sample, purchase your beverage and Kruwear's latest collections of self-tie bow ties, neck ties, lapel pins, pocket squares, cufflinks, and T-Shirts.
Kimbark Beverage Shoppe, one of Chicago's best beverage shops is sponsoring the event. Kimbark Beverage Shoppe has been a liquor outpost since 1963. With a large selection of beer, wine and spirits. Kimbark Beverage Shoppe also has late hours of operation with delivery service option.