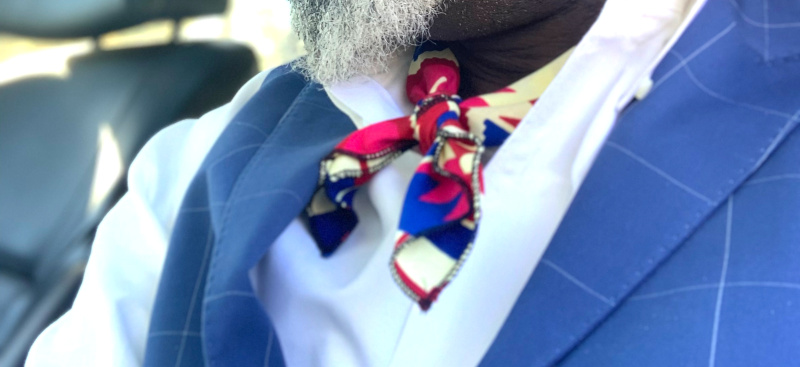 Wearing a bandana around the neck is one of the easiest ways to wear one. This look works for both casual and smart casual occasions.
The Knot
Fold the bandana diagonally again as you would for the triangle, but roll it up until you have a long, skinny scarf. Put it around your neck choker-style and knot it at the front so the ends hang free. Wear the knot slightly off to either side to make it feel more chic.
The Triangle
Fold your bandana in half diagonally and tie the two long ends behind your neck so that the rest of the bandana hangs down in an upside-down triangle shape. A little bit of slouch is key for this look, so try rolling the top of the scarf outward for an effortless, easy feel.

The Choker
Bandanas are the best way to wear the choker trend! Fold and roll the bandana as you would for the knot, and bring it around your neck so the ends hang downward. Cross them over and bring them around to the back of your neck so that the bandana is looped twice around your neck. Tie in a tiny knot at the back of your neck for a choker-esque look.
Bandana dimensions: 22″x22"

Matching face mask available

100% cotton

Hand wash, hang dry

Made In Chicago