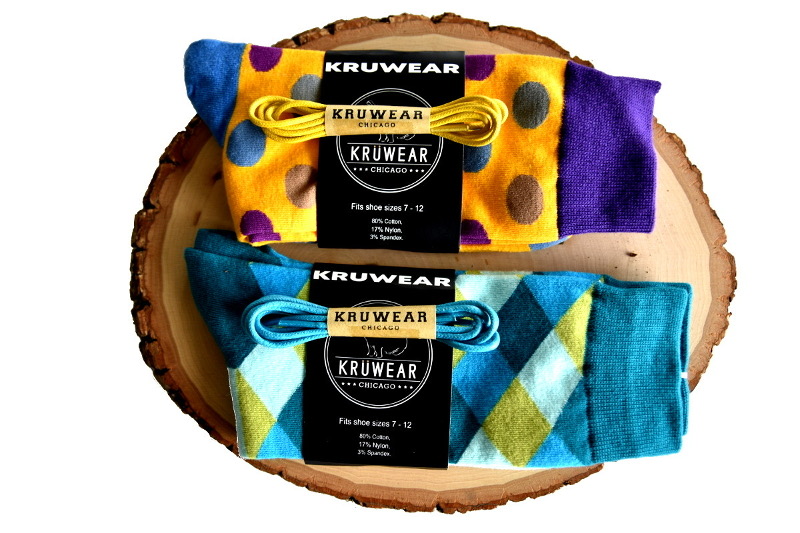 Father's Day gifts under $22. Father's Day is June 21st. Get him something that says Kruwear!!!!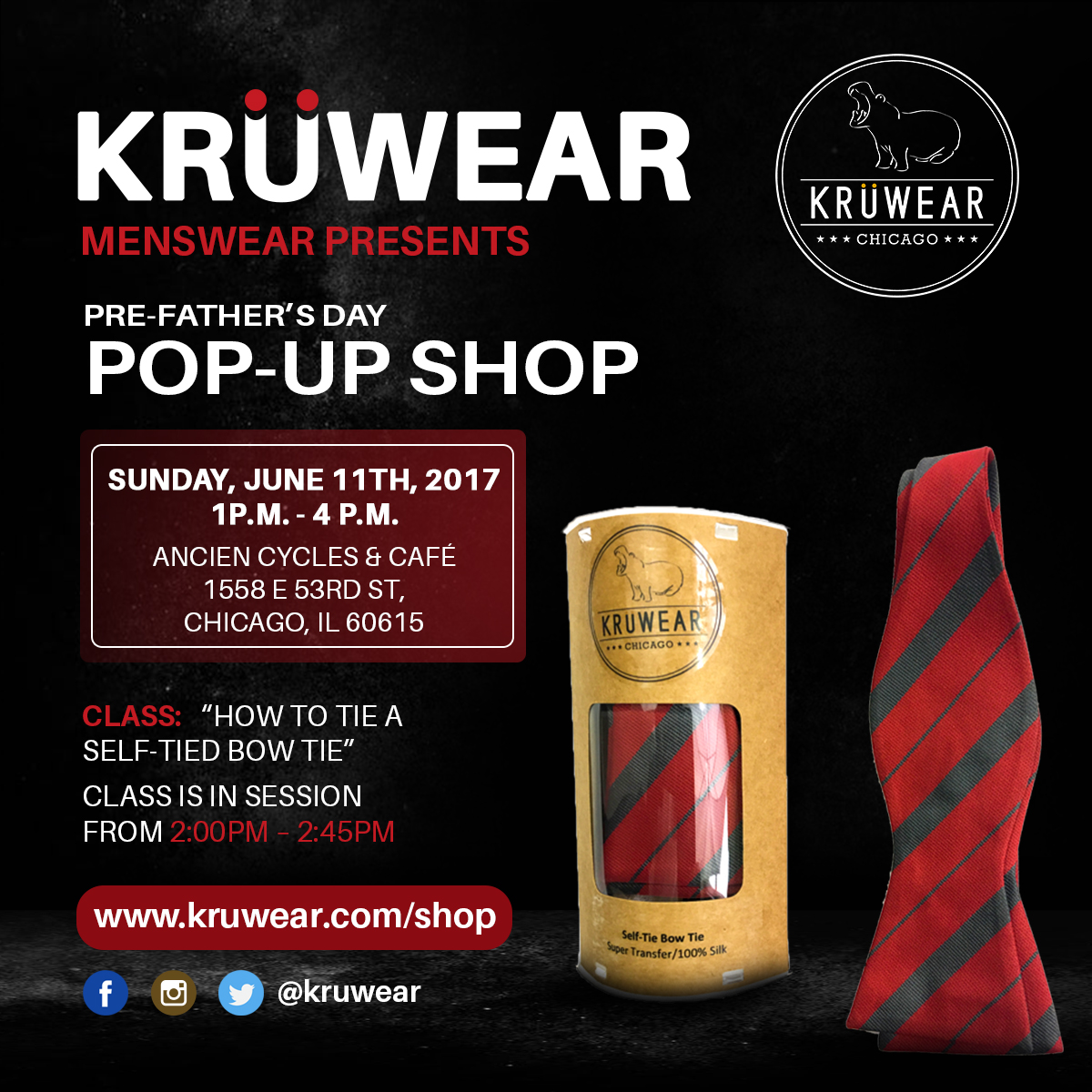 Mark Your Calendar – Save The Date!
Kruwear menswear presents a Pre-Father's Day Pop-up Shop on Sunday, June 11th, 2017 from 1PM – 4PM at:
Ancien Cycles & Cafe
1558 E. 53rd. Street
Chicago, IL 60615
There will be a class on "How to tie a self-tied bow tie." Class is in session from 2PM – 2:45PM.
We invite you to check out our Facebook, Twitter, and Instagram pages, and stay up to date on our events.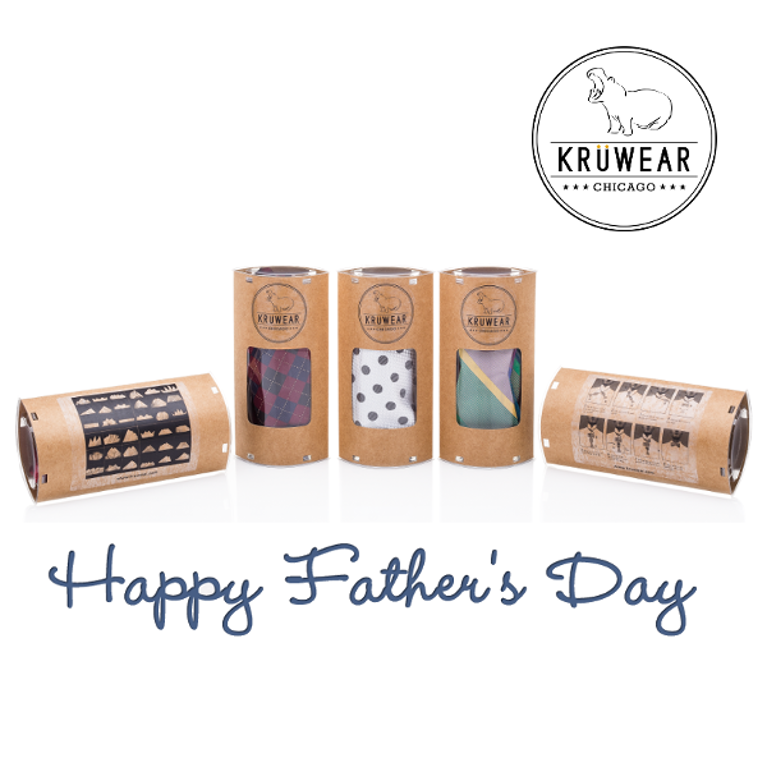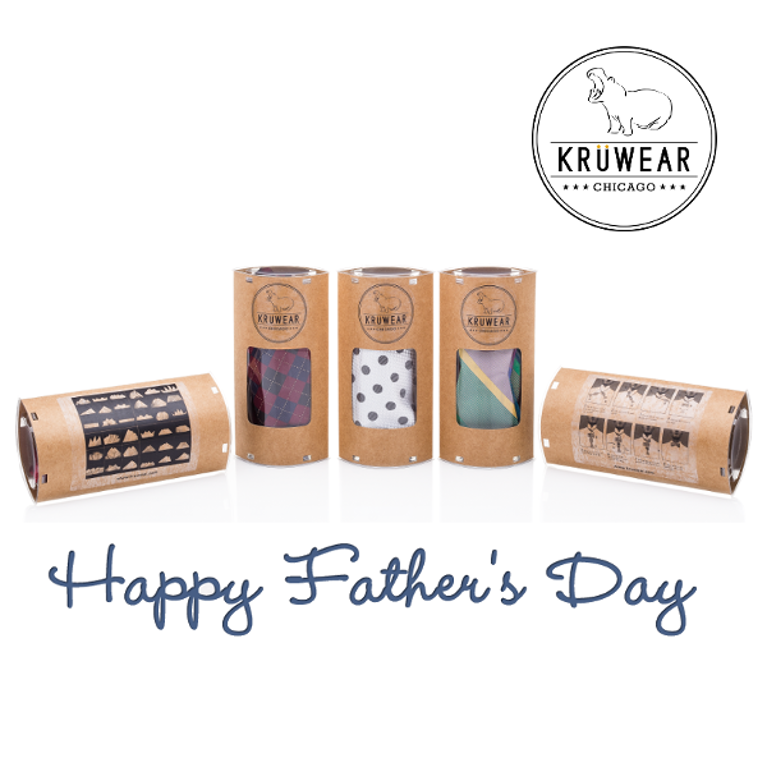 Still haven't gotten a Father's Day gift for Dad? On Saturday, June 18, 11:00am – 5:00pm, meet-and-greet Charles Mombo, the mastermind behind Kruwear, a Chicago-based menswear company. Shop our new spring/summer 2016 collection, which includes; neckties, self-tie bow ties, lapel pins and our signature cuff links.
Charles will be at The Silver Umbrella, located at 5305 S. Hyde Park Blvd in Chicago from 11:00am – 5:00pm, teaching anyone who wants to learn, how to tie a self-tie bow tie.
This is impromptu! No need to RSVP just stop by and sip some brandy and wine while you shop for the perfect Father's Day gift for dad.